Empower Remote Work & Business Continuity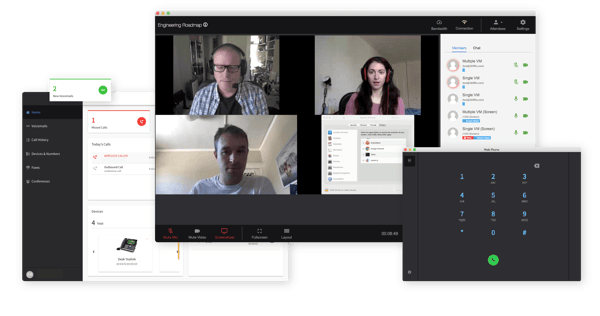 2600Hz's endless innovation is empowering our partners to bring remote collaboration solutions to market faster than ever. KAZOO — 2600Hz's scalable, open core platform that offers feature-rich UCaaS, CPaaS, CCaaS, mobile, and remote collaboration solutions — now offers a next-gen desktop app. The app has video conferencing and a WebRTC-based softphone built in, giving users all of their personalized communication information and tools in one place, right on their desktop or laptop.

KAZOO and the desktop app are enabling business continuity in this era of remote work. Now more than ever, end users need remote collaboration tools that give them the freedom and flexibility to be connected from anywhere, at anytime. 2600Hz's desktop app, video conferencing, and WebRTC-based softphone offer seamless communication and productive collaboration so the distributed workforce can stay connected, be productive, and collaborate at all times.